How cute is this little fluffball?
He's round.  Seriously, perfectly round.  I was shocked when I picked him up and he was actually quite small – it's all fur.  And it's awesome.
Peanut is the vocal one in his pack of four boys.  He's not a constant yipper – but he'll let you know when something's going on.  He perches on the back of the sofa, and from his spot, he can see both the front and back doors and what's happening in the kitchen.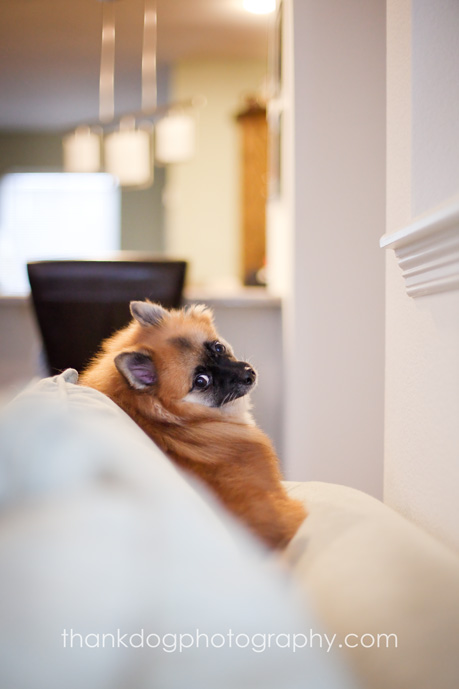 Hee. Such a cute little nugget o' fluff.