The annual Deep Ellum Arts Festival was this past weekend, and  Sunday included a pet parade (I'll post some photos later this week).  Several rescue organizations set up and brought along some of their pups up for adoption.   These are a few of the many dogs available through DFW Rescue Me….
Joy's a happy, fun loving, young lab (or, in other words, a little crazy — in the best possible way!).  She's super sweet, LOVES to play, and is very smart.  I do feel a little bad though – when I first arrived, I was standing in front of Joy's crate with a small, squeaky tennis ball in my hand, just absentmindedly playing with it while talking to a few of the volunteers.  A squeaky tennis ball just out of reach of a young yellow lab = sheer torture.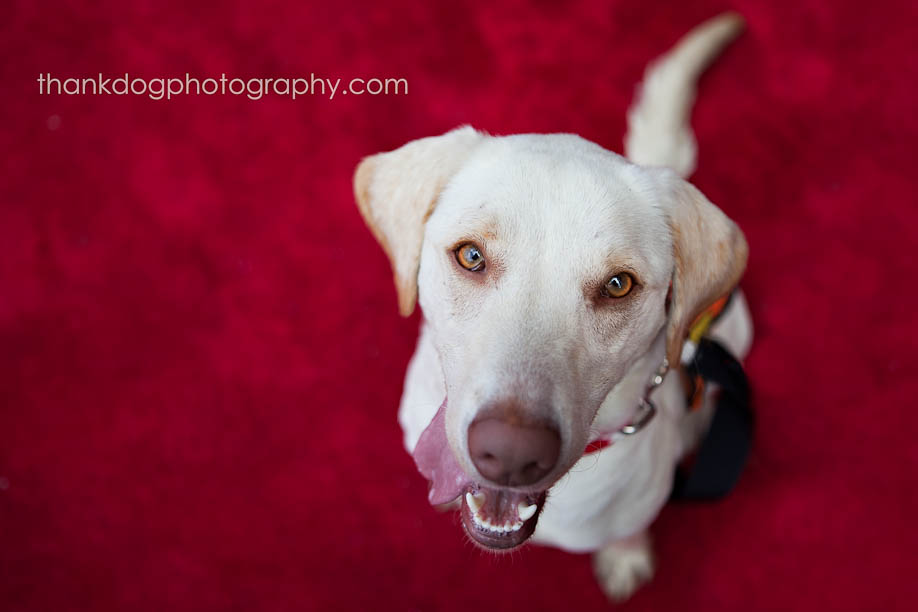 Callie's a pretty girl with eyes that make you melt.  She's only about 8 months old, but she's so mild-mannered and gentle (though she will crawl up the front of you to give you hugs — seriously, one paw on either side of your waist, head leaning in against you.  So sweet.).
Lucy's a year old heeler mix.  I think her white face makes her look wise well beyond her years.  She's very sweet natured and even tempered.  Such a sweetheart.
And last, but certainly not least, Tilly.  She's a young, super sweet, petite girl – and just gorgeous.  She has apparently exhibited some separation anxiety, but she's now being fostered with some other pups so we'll see how she does (she met her new foster sister, Kaya, on Sunday, and they snuggled up together in a crate so she will likely need to be adopted into a home with another dog).